There's something in the oven … And it's not just cupcakes!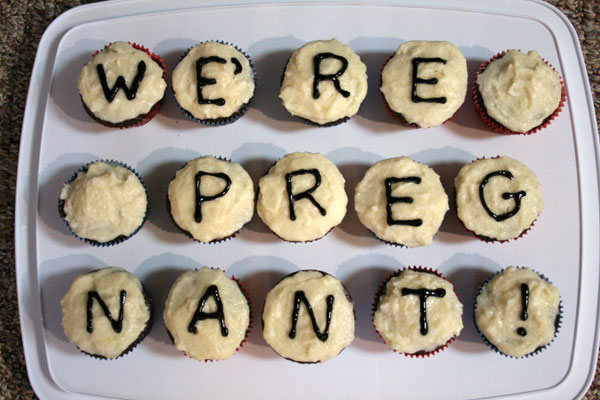 That's right, friends … little Peanut will be joining our family in September! And we are beyond excited to become parents.
We may still be in a rental townhouse rather than our first purchased home, and we may not have a furbaby family member yet (which are two things we both thought we would do before bringing a little human being into our world). But you know what? The timing still feels just right.
We are looking forward to sharing our journey with all of you!
"A baby will make love stronger, days shorter, nights longer, bankroll smaller, home happier, clothes shabbier, the past forgotten, and the future worth living for." – Author Unknown
Any other expectant mothers out there?